Your Capital. Our Content.
A Peek Into Our Work In The World Of Banking & Financial Services.
For our association with DSP, we applied our knowledge from the BFSI industry to work with their distributor network app. We help promote their app by creating social media creatives, emailers, and videos targeted to the app audience, i.e. the distributors. The venture involved scanning the app knowing its features, what needs to be highlighted to the distributor, and creating content to promote it.
Life insurance selling brand and we bond on different levels… and we decided to all out with our new mate, Bharti AXA Life Insurance. From product launch collaterals like emailers, posters, banners, standees, WhatsApp creatives, and video byte scripts to internal communications, we let our creative minds spread their wings wide. Wait, that's not it! We created some greatly acknowledged campaigns for them like 'Renew Kiya Kya?' and 'Stay Home Stay Safe & Go Digital', along with marketing their Unnati Product Launch and GWP product launch.
When a brand collaborating with us has such noble plans, how can we stay behind in boosting their project? So to promote their rural housing loans for the underprivileged, we took to identifying the right audience to talk to and spread the word on MRHF's Social Media profiles. More so, we went on to create Quarterly Newsletters engaging their stakeholders.
There are brands that market insurance plans, and then there are middle agents who actually sell the insurance plans. For Asego, a health insurance brand, it was these agents that we created content for. We saw the supreme power in insurance agents to market their products despite all the dejections, and turmoil, and titled them our Insurance Ninjas, creating communication accordingly. To ease Asego's processes, we created for them a Brand Book, then went on to highlight their impressive plans for their Website Content, Emailers, Social Media Content, and Blogs.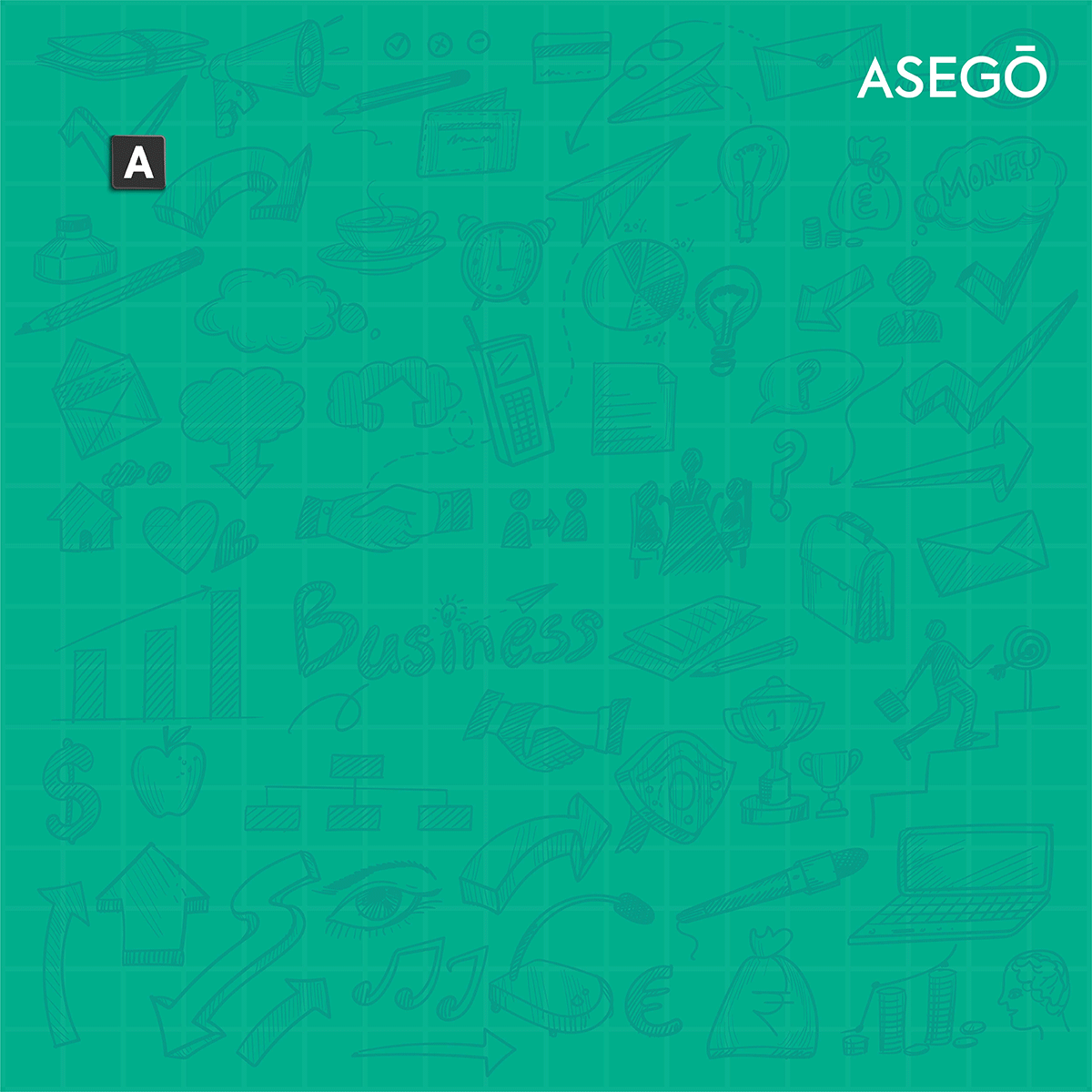 For those who believe Fintech brands have to sound serious, it's a myth! For the Fintech Unicorn, we donned our cape of finance knowledge and dived in to connect them with their audience with our favorite weapon - creativity. Driving their brand image primarily towards LinkedIn, we went on to liven up their image with Infographics, video content, and creative GIFs.
We share a special bond with the BFSI industry, and that is reflected in our collaboration with ICICI Prudential Mutual Fund. For them, we armed ourselves with the right plan - Quora Marketing and invested our creative minds into strategizing, researching, developing, and managing their Quora profile. The primary intent has always been to educate the audience about mutual funds while accelerating brand exposure and high visibility with our knowledge and experience in the BFSI sector. Alongside creating content, we interact with the audience through responses, create infographics to make the conversations more interesting, and encourage engagement on Quora.
Our collaboration with Aditya Birla Health Insurance was initiated in 2018. The primary scope of work was creating blog pieces for their Activ Living Blog Page. The conversation on these blogs began with a focus on Asthma, Blood Pressure, Cholesterol, and Diabetes. Moving forth, these blogs were spread across various topics like health, lifestyle, nutrition, and fitness as projected as lateral communication.
We've built a strong association with IndiaFirst Life Insurance built over the last five years. It all began with creating LinkedIn updates and blogs on life insurance and progressed to creating product-related content and marketing campaigns. Over the years we have developed content for several product launches, internal communication campaigns, customer engagement campaigns, and even sales channel communication.
Attention to mobile applications has grown to be one of the key agendas of various brands. Hence when its app downloads dropped during the COVID-19 pandemic, Angel Broking, India's biggest stockbroking firm needed a plan to rise. Our creative team helped them identify the problem and took up the challenge of promoting app downloads. With the help of targeted communication, we were able to garner higher download rates while encouraging customers to use the app to start their first transaction. Comic strips and infographics were a few key content formats used in their campaign that led to an increase in interactions and activity on their application.
With Piramal Capital and Housing Finance, one of the leading housing finance companies in India, we set on an exciting journey and gave an interesting makeover to the brand's voice. We launched campaigns that had the perfect blend of entertainment and emotion to highlight their core message, products, and other services. The content was in the form of updates, posts, GIFs, and videos on their social media assets namely, LinkedIn, Twitter, Facebook, and Instagram.
The BFSI sector and we have a very special bond, and that's how HDFC Credila and we got to know each other. Small talks lead to bigger conversations and we got to know that they were looking to promote their plans of non-banking finance along with education loans as a smart choice. Moving on, we told them our special blog strategy for them, showing them how it's going to benefit them.
Well known for its high-value products and financial services in the insurance space, Kotak General Insurance sought out a content pattern that could help them close the gap with their audience. Our resonated focus helped them with the creation of emailers, push notifications, SMS, banners, and WhatsApp posts and banners, but with a twist. Breaking the fin-talk stereotype, we added a dash of pop-culture references, puns, and quirk in their content, matching the language their younger audience speaks, and the older audience is adapting to.
For Reliance Mutual Fund, our team of creative wizards created and designed impressive social media posts and informative blogs on Mutual Funds. With over 100 articles and social media updates, we supported the brand in enhancing customer engagement through educational and awareness-building content.
For All About Money by Axis Bank, in association with 'To The New', team Yellow Seed designed attractive and precise infographics, blogs and developed video scripts for content around the importance of saving and making the right investment for a secured future.
For Franklin Templeton, we created a content bank of articles for their 'Good EMI' campaign. The idea was to highlight the benefits of disciplined investments leading to a stable and secure financial future. We introduced the concept of Good EMI to young investors by providing detailed yet simplified guides on investments.
With Reliance Home Finance, Yellow Seed created Thought Leadership Content for Senior Management and various internal communication from the CEO's Desk. Additionally, we implemented various online campaigns, internal communication campaigns and content for sales campaigns.
With Reliance Home Finance, Yellow Seed created Thought Leadership Content for Senior Management and various internal communication from the CEO's Desk. Additionally, we implemented various online campaigns, internal communication campaigns and content for sales campaigns.
For the Dubai-based financial services provider we aimed to let out our fun side and get quirky with finance talks. The brand specialises in investments and trading in financial instruments like currencies, indices, shares, commodities, treasuries and ETFs, along with exchange-traded derivatives. We started by creating an internal campaign named Humans Of Century Financials with the aim to engage the internal team. For the audience, the second prong, we created SEO blogs to take off the blindfold of boredom and incorrect information about the brand's services.
The UAE-based savings app aims to shift the concept of finance from trouble to joy. To reinforce its ideas, the brand has set up saving rules and rewards for every Dirham the consumers save. To help them spread the word of joyful savings, they approached us to create strategy and content for social media marketing and promote them on Instagram, LinkedIn, and Twitter.